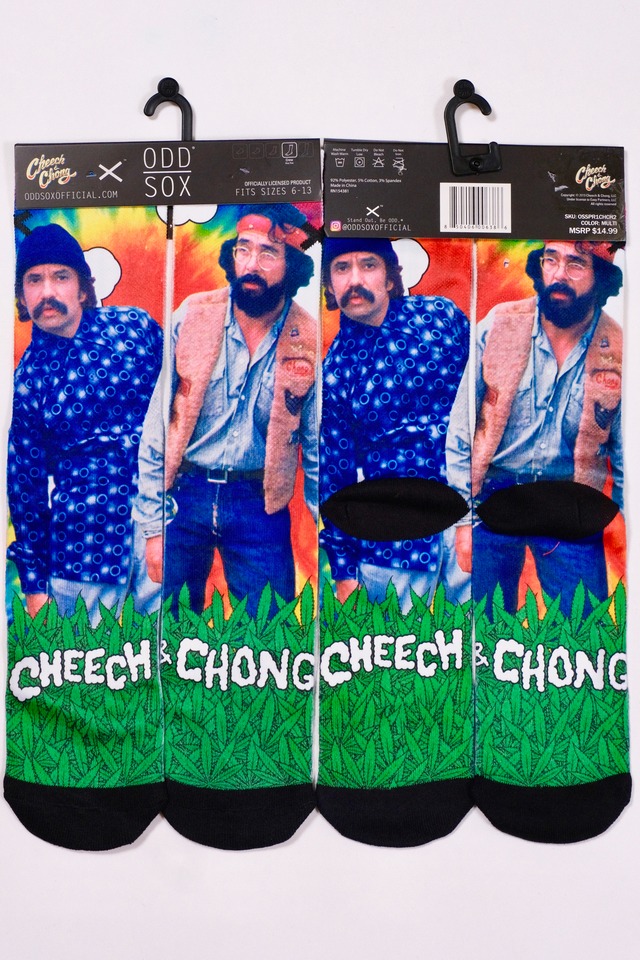 Cheech & Chong "Crew Socks"
SOLD OUT
"Cheech & Chong Crew Socks"
Happy 420, Cheech & Chong crew socks are back in stock with more variations!
Socks are the first thing to go when it comes to fashion! Japanese have a culture of taking their shoes off. That's why you should be here to show off what you're into, right?
These Good Luck Sock and ODD socks are durable, breathable and stretchy, so they're perfect for the outdoors!

ハッピー420な、チーチ&チョンのクルーソックスがバリエーションも増やして再お入荷なんです
好きもんは足元から!靴を脱ぐ日本人の文化だからこそ、映える最高の隠れ好き物さんなんです。Good Luck SockやODDのソックスなんで、耐久性、通気性やストレッチもいい感じなんでアウトドアにもぴったりクサイですんです!

Free Size!
Add to Like via app
Reviews

(194)

Shipping method / fee

Payment method
¥3,300 tax included
SOLD OUT